Lockheed Martin Space Systems Advances Development of 3D-Printing for Critical Parts with EBAM®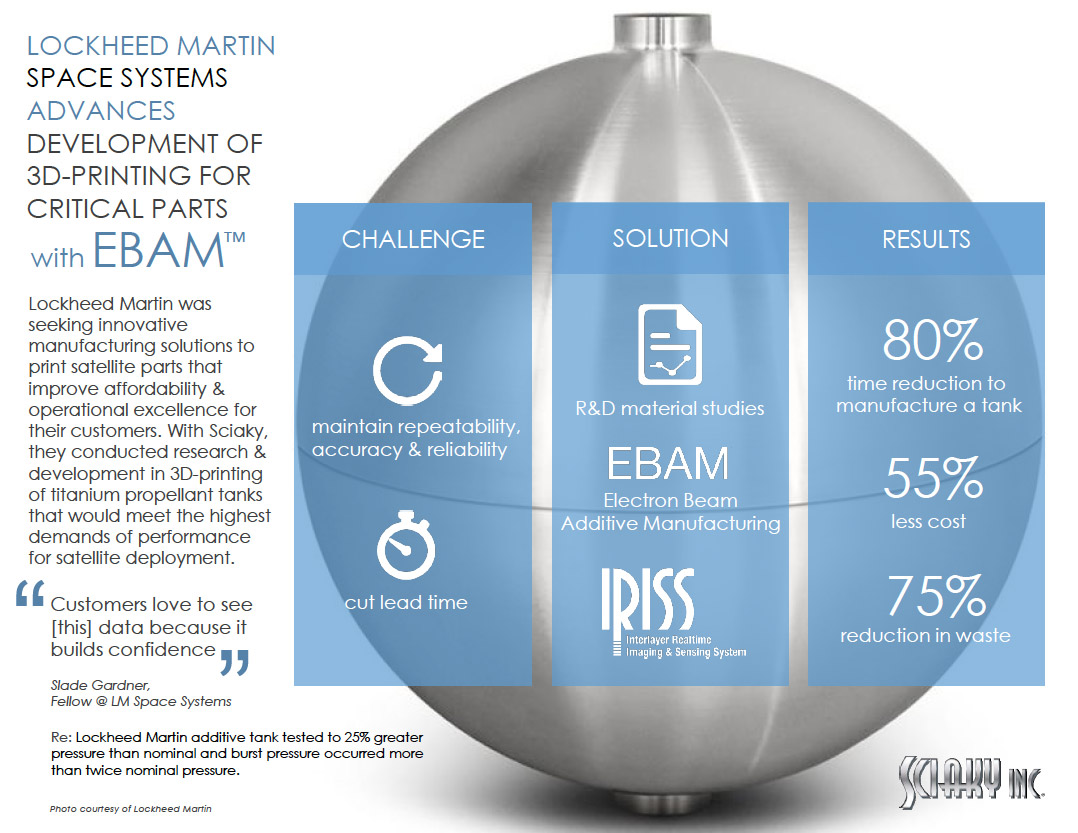 Click Here to Download this Infographic
---
Text:
Lockheed Martin was seeking innovative manufacturing solutions to print satellite parts that improve affordability and operational excellence for their customers.
With Sciaky, they conducted research and development in 3D-printing of titanium propellant tanks that would meet the highest demands of performance for satellite deployment.
"Customers love to see [this] data because it builds confidence"
- Slade Gardner, Fellow @ LM Space Systems
Re: Lockheed Martin additive tank tested to 25% greater pressure than nominal and burst pressure occurred more than twice nominal pressure.