Trade Shows & Events
Sciaky exhibits in many of the world's foremost trade shows and exhibitions. Because of our status as a technology thought leader in the industries we serve, we are frequently asked to represent the latest technology and industry advancements. Look for Sciaky at the following trade events:
---

RAPID + TCT is North America's preeminent event for discovery, innovation, and networking in 3D manufacturing.
David L. Lawrence Convention Center, Pittsburgh, PA | May 9 - 11, 2017
Visit Sciaky in Booth 1316 Register Now
---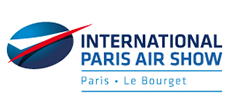 The 52nd Annual Show once again will bring together all the players in this global industry around the latest technological innovations.
Le Bourget Parc des Expositions, Paris, France | June 19 - 25, 2017
Visit Sciaky in Booth C46 
---