IRISS® Interlayer Realtime Imaging & Sensing System
Advanced closed-loop control system for optimizing the EBAM® Metal 3D-printing process
---
Motivation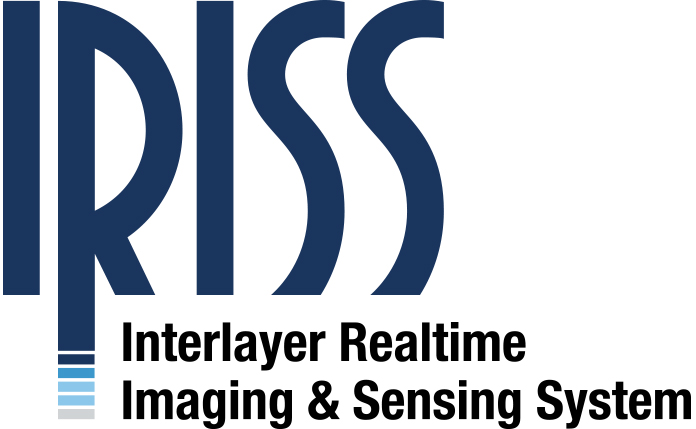 Parts that are additively manufactured without a control system can have many quality issues. Since part quality for metal is affected by parameter settings in the deposition process, uncontrolled settings can lead to variability in layer geometry, mechanical properties, microstructure, and possibly chemistry. Traditionally, deposition settings and adjustment of parameters were analyzed by an operator and manually corrected, resulting in variable part quality. This limitation is possibly the single largest barrier to the adoption of Additive Manufacturing [AM].
Solution
Sciaky brings together both quality and control in one step with IRISS® – the Interlayer Real-time Imaging and Sensing System. IRISS is the only real-time adaptive control system in the market that can sense and digitally self-adjust metal deposition with precision and repeatability. Our closed-loop control is the primary enabler of Sciaky's EBAM 3D printing process that through eliminating variations, results in improved quality and production throughput.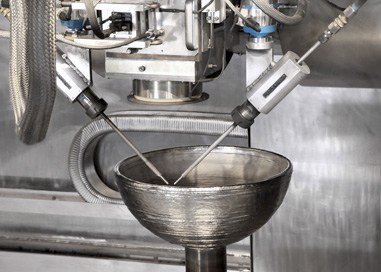 IRISS is a patented suite of sensors, software logic, and CNC controls that monitors key metal deposition parameters in order to make real-time adjustments to the deposition inputs. The data collected from the process is quantified and digested by our IRISS software algorithms. The outputs from the software will change deposition parameters such as EB power, wire feed rate, and CNC motion profiles. These adjustments are made dozens of times per second in order to guarantee that every ounce or gram of metal deposited experiences the same transition from wire, to liquid, to solid. This is to ensure consistent and reliable geometries, mechanical properties, microstructure construction and metal chemistry for medium to mega scale AM parts.
---
System Features & Benefits
The IRISS real-time closed-loop control is integrated with Sciaky EBAM 3D-printing systems
Digital parameter control and adjustments are made in response to real-time measured data, without process disruption
Records every second of deposition, so the entire build can be reviewed, verifying consistency and keeping a record for later review
Prevents surprises by dynamically adjusting parameters to maintain part integrity
Better insures net shape fabrication and reduces post processing time and costs such as machining and inspection
---
Impact
Our innovative IRISS process control virtually eliminates inconsistencies from the first to the last layer. Because IRISS is self-adjusting, it maintains key process characteristics through the manufacturing cycle, which results in high-quality parts. The iterative nature of our control technology results in designs with greater complexity, performance and cost reductions, compared to passive, open-loop monitoring systems offered by others in the AM industry.