Sciaky Welding Job Shop and Additive Manufacturing Services
Additive Manufacturing Services
Are you looking to streamline costly processes associated with traditional titanium and high-value metal part manufacturing?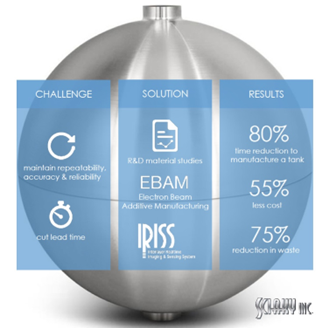 Partnering closely with your team, Sciaky additively manufactures metal parts, structures, and prototypes with its Electron Beam Additive Manufacturing (EBAM) machines.
Whereas forgings and castings can take many months to complete, the EBAM process for titanium 3D printing can produce large-scale structures in a matter of days, with virtually no material waste. In fact, Sciaky's EBAM process produces the highest metal build rate and quality in the additive manufacturing market.
Click here to learn more about how Sciaky's EBAM Services.
EB Welding Services
You won't find a more complete EB Welding Job Shop anywhere in the world.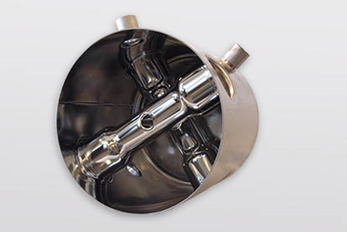 Sciaky's process development laboratory is staffed with highly qualified personnel and the latest equipment to evaluate your specialized welding applications and feasibility programs. Our skilled technicians offer the latest welding processes, system design, weld joint design, metallurgical expertise, and programming skills. The process laboratory occupies about 4,000 square feet within the service facility. Additional testing, such as radiographic inspection and ultrasonic inspection is available as well.
We have the capability to weld large assemblies up to 24 feet in length and 92 inches in diameter, as well as tiny parts that fit in the palm of your hand. Whether your requirements call for the development of a prototype part or fabrication services for large volume production, Sciaky has the right solution to meet your needs.