Additive Manufacturing Services for Metal Parts & Prototypes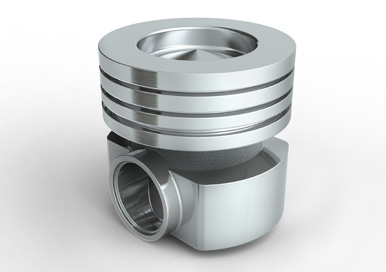 Electron Beam Additive Manufacturing (EBAM®) technology was originally launched as a service in 2009 for manufacturers looking to save significant time and money on the production of critical metal parts and prototypes.
Today at Sciaky's 3D Printing Facility, our EBAM® services team and capabilities have grown exponentially, and so has interest from companies who are determined to explore additive manufacturing's advantages over traditional manufacturing and prototyping processes.
You can be sure that Sciaky's knowledgeable engineers and world-class EBAM systems will help you produce your critical metal part or prototype faster and cheaper than you thought possible.
---
Advantages of Choosing Sciaky's 3D Printing Facility:
Producing critical parts and prototypes made of titanium, tantalum, Inconel and other materials with Sciaky's contract additive manufacturing service provides the following benefits over subtractive manufacturing:
Significantly reduced material costs (and minimal material waste)
Dramatically shorter lead times for prototypes, production parts and post-production projects (i.e. repairs or remanufacturing of damaged or obsolete parts)
Drastically reduced machining times (as much as 80%)
---

---
Below is a blueprint for the typical contract additive manufacturing service engagement:


You have a candidate part that is expensive to produce or tough to acquire due to raw material availability or a complex design.


We review the requirements of your part in a 3D CAD model.


We propose a solution, including cost and lead time.


The first article part is manufactured additively, along with test samples for material testing.


These samples and the first article will be tested and evaluated per your requirements.


The part and pre-form designs are optimized, and secondary articles are produced as pre-production samples to support part validation.


We work with you to gain part qualification.


The part and preform designs are modified per the validation and production optimization, and production kicks off.


We work with you every step of the way to deliver a superior end product and customer experience.
Visit the contact us page to request more information about our metal additive manufacturing service.