From EBAM® System Implementation & Training to Ongoing Support & Maintenance, Sciaky Is With You Every Step of the Way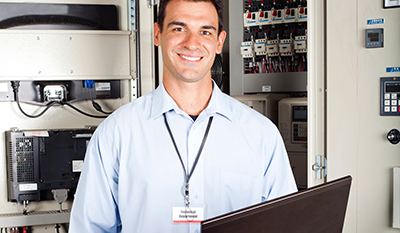 Sciaky's metal 3D printing machine comes fully-loaded with state-of-the-art Electron Beam Additive Manufacturing (EBAM®) features and functionality from day one. Our turnkey package includes the installation of the EBAM system, all configuration and design software, and comprehensive training on all aspects of EBAM technology. We also provide remote production monitoring and on-site preventive and predictive maintenance agreements.
In most cases, our EBAM customers choose to develop procedures, prototypes and first-offs at our Chicago facility. We work together to transition the technology to your company and facility, which can include:
Training on the engineering-related EBAM methods of CAD model design.
Training on the CAD/CAM conversion of the deposition strategy through machine tool path generation.
Training on machine operation and maintenance.
Assistance with deposition of first article parts, and sometimes low-rate production, either on-site at Sciaky, or at the customer's facility.
Contact us for more information about Sciaky's additive manufacturing customer training, service and support packages.