Metal Additive Manufacturing Methods & Manufacturers: An Overview
The diagram below was recently published in Material Today's "Metal Powder Report." It's a useful visual snapshot of the quickly-evolving metal additive manufacturing industry and, specifically, the major machine manufacturers within it.
Using the Senvol database as a primary source, the diagram divides the myriad metal additive manufacturing methods (and acronyms!) on the market into four main categories: Powder Bed Fusion, Directed Energy Deposition (EBAM®, for example, falls under this category), Binder Jetting, and Sheet Lamination. You can read our article that describes some of the differences between these methods--specifically wire vs. powder--by clicking here.
Beyond this, the diagram only includes metal 3D printing companies that are listed as machine manufacturers in Senvol as of December 2015. This is a crucial distinction in a market that is saturated with misleading marketing and PR: too many companies in this space claim to produce systems that are available for purchase, but have never sold a single unit. This sheds light on the actual, commercially available metal 3D printing technologies: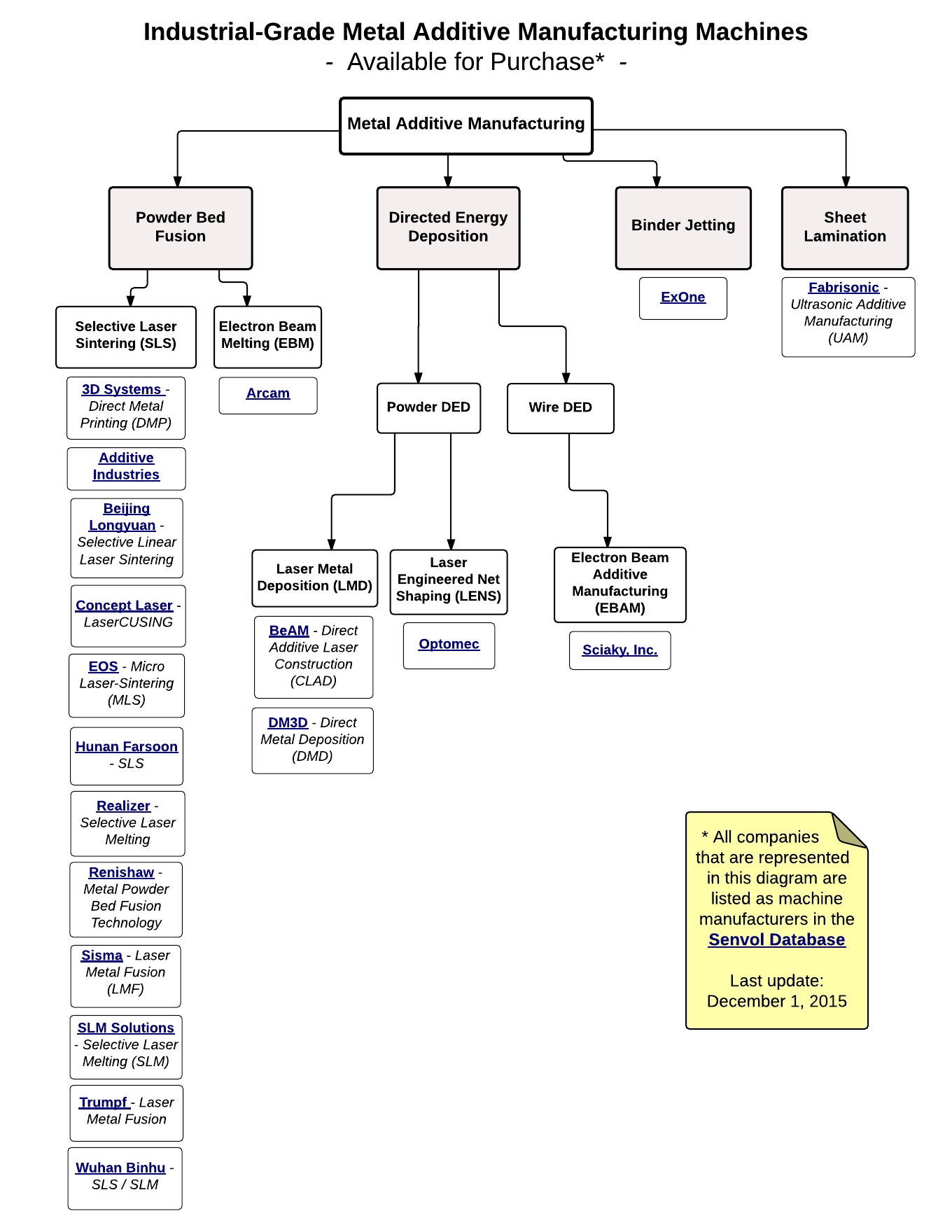 Source: http://www.materialstoday.com/additive-manufacturing/news/diagrams-cover-am-machines-and-processes/