Trade Shows, Events & Webinars
Sciaky exhibits in many of the world's foremost trade shows and exhibitions. Because of our status as a technology thought leader in the industries we serve, we are frequently asked to represent the latest technology and industry advancements.
Look for at the following trade events and industry webinars:
---

November 7-10, 2023
Frankfurt, Germany
Stand #12.0-E75
---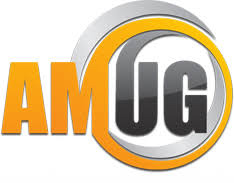 Additive Manufacturing Users Group
March 10-24, 2024
Chicago, IL
---
Archived Webinars
Metal 3D Printing with John O'Hara, Sciaky Global Sales Manager
Host: Tech Briefs Media Group
Description:
Having proven its capability and future potential in producing plastic-based parts, 3D printing has also been progressing steadily in metal. Recent market analysis reports stake material and printer sales in the metal 3D sector to be growing at rates of over 30% and 45%, respectively – fastest among all 3D printing categories. The technology has reached a point where it is enabling users to print parts directly to more than a dozen different primary metals and alloys, bypassing the step of making plastic prototypes first. While aerospace (still in relatively low volumes) appears to be outpacing other sectors in its adoption of 3D metal printing – most notably NASA has stated it intends to 3D print more than 80% of future rocket engines in metal – the biomedical and mobility industries are also making significant investments in the technology. What are the next steps for this potentially paradigm-breaking engineering and manufacturing process? A panel of experts explores this intriguing question in this 60-minute Technical Webinar from the editors of SAE International and Tech Briefs Media. An audience Q&A follows the technical presentations.