Sciaky's Electron Beam Additive Manufacturing (EBAM®) Technology Helps Submarine Manufacturer Save Significant Time and Cost By 3D Printing a Titanium Variable Ballast (VB) Tank
With this new and exciting use of EBAM, Sciaky is the world's only industrial-scale metal AM provider with approved parts in land, sea, air, and space applications
CHICAGO, Illinois | January 31, 2017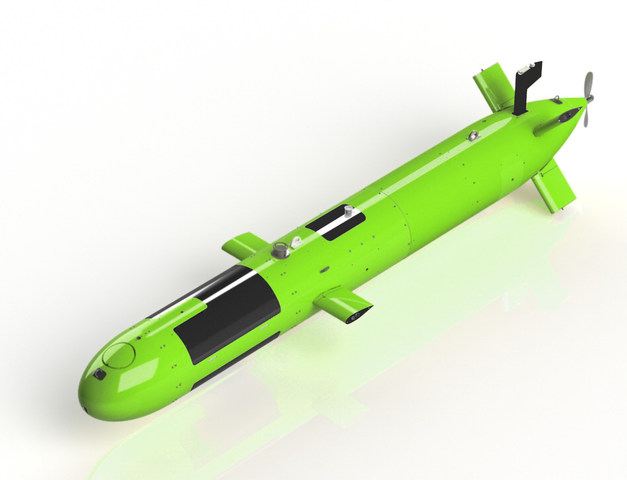 Sciaky, Inc., a subsidiary of Phillips Service Industries, Inc. (PSI), and leading provider of metal 3D printing solutions, announced today that announced today that its Electron Beam Additive Manufacturing (EBAM®) technology helped International Submarine Engineering (ISE), Ltd. cut significant time and cost from the production of a titanium Variable Ballast (VB) tank versus the traditional manufacturing process.
ISE approached Sciaky after the closure of its former supplier, an overseas titanium forging facility that produced propellant tanks for the Russian space program. ISE did not want to risk further delays in their exploration plans, so they reached out to Sciaky, after learning that Sciaky had 3D printed titanium propellant tanks for Lockheed Martin Space Systems in 2015.
The engineers and project management team at Sciaky immediately put together an aggressive plan to produce a new titanium VB tank for ISE using Sciaky's patented EBAM 3D printing process. In the end, Sciaky helped ISE reduce production time from 16 weeks to 8 weeks, as well as reduce overall costs as compared to retooling with a new forging supplier. In addition, the VB tank created with Sciaky's EBAM process passed the same vigorous qualification testing as the tank previously created with the forging process. ISE now plans to 3D print other critical titanium parts with Sciaky's EBAM process.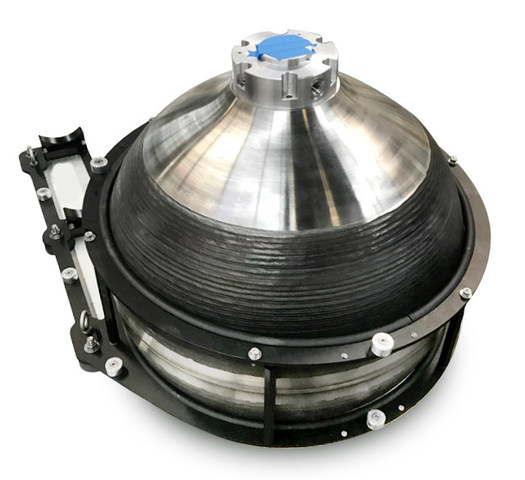 The titanium VB tank is a sub-system of ISE's Arctic Explorer Autonomous Underwater Vehicle (AUV) class of vehicles. ISE previously built two Arctic Explorers for Natural Resources Canada/Defence Research and Development Canada (DRDC) to map the sea floor underneath the Arctic ice shelf in support of Canada's claim under Article 76 of the United Nations Convention on the Law of the Sea. The Arctic Explorer is the largest of the Explorer AUV class, measuring over seven meters (nearly 23 feet) long and weighing over 2000 kilograms (4409 pounds). It can be launched from a ship or through an ice-hole and the modular sections can be separated for transportation. Its unique VB system enables it to park on the sea floor or hold itself on the underside of the ice during missions. Rated to 5,000 meters (roughly 3.11 miles) depth, the Arctic Explorer is designed to remain underwater between missions for extended periods of time. A small Remotely Operated Vehicle (ROV) conducts all servicing and charging after the AUV is attached to a docking head.
The VB tank 3D printed with Sciaky's EBAM process will be installed onboard a new Arctic Explorer AUV that is scheduled to be delivered to the University of Tasmania in the spring of 2017. This new Explorer AUV will be deployed in Antarctica after extensive trials and training operations.
"Sciaky is proud to help ISE cut production time by 50 percent and reduce costs by 3D printing their titanium VB tank with our one-of-a-kind EBAM process," said Bob Phillips, Vice President of Marketing for Sciaky, Inc. "Our industry-leading EBAM technology is the world's only industrial-scale metal 3D printing solution with approved parts for land, sea, air, and space applications."
As the most widely scalable metal 3D printing solution in the industry in terms of work envelope, Sciaky's lineup of EBAM systems can produce parts ranging from 8 inches (203 mm) to 19 feet (5.79 meters) in length. EBAM is also the fastest deposition process in the metal additive manufacturing market, with gross deposition rates ranging from seven to 20 lbs. (3.18 to 9.07 kg) of metal per hour. EBAM brings quality and control together with IRISS™ – the Interlayer Real-time Imaging and Sensing System, which is the only real-time monitoring and control system in the metal 3D printing market that can sense and digitally self-adjust metal deposition with precision and repeatability. This innovative closed-loop control is the primary reason that Sciaky's EBAM 3D printing process delivers consistent part geometry, mechanical properties, microstructure, and metal chemistry, from the first part to the last.
You can follow Sciaky on Twitter, Facebook, Google+, YouTube and LinkedIn.
---
About Sciaky, Inc.
Sciaky, Inc., a subsidiary of Phillips Service Industries, is a world leader in metal 3D printing solutions. Our exclusive Electron Beam Additive Manufacturing (EBAM™) process is the fastest, most cost-effective 3D printing process in the market for large-scale metal parts, allowing manufacturers to save significant time and money over traditional manufacturing and rapid prototyping processes. Sciaky also provides industry-leading electron beam (EB) and advanced arc welding systems, as well as the most robust EB job shop welding services in the world, for the aerospace, defense, automotive, healthcare and other manufacturing industries. Our welding equipment meets rigid military specifications to manufacture items such as airframes, landing gear, jet engines, guided missiles and vehicle parts.
About International Submarine Engineering, Ltd.
International Submarine Engineering (ISE), Ltd. and International Submarine Engineering Research (ISER) are world leaders in the design and integration of underwater vehicle systems that include AUVs, ROVs, and HOVs. In addition, ISE manufactures assorted terrestrial robotic systems. Since 1974, these companies have developed unique capabilities for turning diverse conceptual requirements into functional solutions for a broad customer base. To meet individual customer needs, ISE/ISER utilize a multidisciplinary engineering approach to provide integrated solutions that meet operationally and functionally complex programs. ISE/ISER are ISO 9001 certified.